Capturing a Moment for a Lifetime | Mallikphotography (Wedding)
February 26, 2022
Photography always refers to capturing a moment as being important. The question is, how are perfect "in-moment" photos taken?
Here is a step-by-step tutorial to help you become the best photographer you can be.
What Does it Mean to Capture the Moment?
When we talk about capturing a moment in photography, we're talking about the photo's sentiment, emotion, vibe, or atmosphere. And it's not simply the subjects or the scenery that contribute to this; it's also the photographer. So much more than knowing how to point and shoot is required to capture priceless moments like this.
The essence of good photography is the concept of capturing a moment and preserving it for a lifetime. Every photo should, in theory, result in a still frame of a once-in-a-lifetime moment that is unlike any other.
When a moment is perfectly captured, the ensuing image delivers far more than priceless memories. The image creates a story in and of itself, immersing you in the situation and invoking strong emotions.
It's understandable that doing so with a single still photograph is difficult. However, if you focus on the golden rule of catching the moment: timing is everything, you can do it more often.
A fraction of a second can often distinguish a gallery-worthy snapshot from a mundane photograph that you'd forget in half a heartbeat. It's gone for good unless you capture the moment at the right time with everything in place; it's harsh but true, there's little opportunity for second chances.

HOW DO YOU CAPTURE A MOMENT?
Prepare yourself for a standout; you don't have to be a photographic sniper with the sharpest skills and best cameras to capture remarkable moments.
There's absolutely nothing wrong with creating moments manually before getting yourself into position and taking a bunch of shots.
If anyone in the shot is aware there's a camera pointing at them, they're unlikely to act entirely as expected. Even if you ask them to go about their business as if you're not there, it's an uphill struggle.
Don't waste time waiting for something truly special to happen. A camera makes it relatively easy to take pictures at weddings, birthday parties, and strange holidays. However, what about every day?
Encourage Your Subjects to React
There is nothing better than a candid shot when your subject is relaxed and happy to be there. When it comes to this type of photography, it's important to remember that subjects always follow the photographer's lead.
Get to Know Your Equipment Better
Learning how to shoot with confidence in manual is essential to capturing the most magical moments.
With your camera's auto mode, you'll only get so far. Thereafter, you will have to learn how to change things like aperture, shutter speed, ISO, and other settings on the fly.
In order to capture moments that make you think, you often have to consider them from an entirely different perspective.
Consider the unique angles from which you could tell a story with your images. Ideally, you should know your home or office both inside and out.
Let Your Intuition Guide You
Last but not least, instinct and intuition are vital to all forms of photography
CAPTURING THE MOMENTS THAT MATTER
As photographers and our family's designated memory keeper, photos play an important role in our everyday story. For the past 14 years, I have seen my life from this perspective. That perspective has been invaluable to me.
It allows me to focus on the good.
Photography heightens my awareness of the good things in my life. Big or small, taking a photo helps me see the bright spots in my day and allows me to hold on to them.
I'm able to let go of perfection.
Taking photos of our everyday life helps me embrace imperfection—seeing the magic in the messes, joy in the mundane, and humor in the hard things.
A moment captured is worth so much more than a moment forgotten. No matter how imperfect.
I get to savor the little moments.
As I look back on photos I took only a few months ago, I can see so many changes in my life.  Changes that can be hard to recognize in the bustle of day-to-day living. Through photography, I learn to appreciate my life as it is right now.
I can slow down and take notice.
If you want to be more aware, more conscious of the blessings in your life, commit to photographing them. I promise it will help you slow down and notice things that are so easy to miss.
I'm able to share the goodness I find.
When I first began dabbling in photography after having my first child, I quickly discovered the joy of making magic out of everyday moments. At the same time, in between afternoon naps and midnight feedings, I longed for a way to connect with others outside of my own home.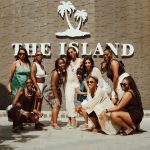 Previous post Bachelor Party Photography | MallikPhotography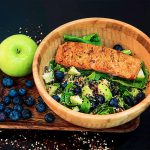 Next post The Art of Food Photography