10 Tips for Choosing the Right Budget Wedding Photography Package
June 6, 2023
 Wedding photography is an essential component of any wedding. It captures the memories and emotions of the day, so it's important to choose the right photography package that fits your budget. With so many options available, it can be challenging to know where to start. Here are ten tips for choosing the right budget wedding photography package.
Determine Your Budget
 Before you start looking for wedding photography packages, determine your budget. This will help you narrow down your options and find a package that fits your budget.
Research Different Photographers
 Research different photographers and their packages. Look at their portfolios, reviews, and pricing.
Decide on Your Style
 Decide on your style of photography, whether you want traditional, candid, or a mix of both. This will help you find a photographer that matches your style.
Look for Packages with Customizable Options
 Look for photography packages that offer customizable options, such as the number of hours of coverage, additional prints, and albums. This will allow you to tailor the package to your needs and budget.
Ask for References
 Ask for references from the photographer and contact them to get feedback on their experience with the photographer.
Check for Hidden Fees
 Check for hidden fees, such as travel expenses, overtime fees, and additional editing fees. Make sure these are included in the package or are transparently communicated to you.
Compare Packages
 Compare packages from different photographers to see which offers the best value for your budget.
Book Early
 Book your photographer early to secure your date and avoid last-minute rush fees.
Consider the Experience Level
 Consider the experience level of the photographer. A more experienced photographer may have a higher price point but may also offer higher quality work.
Trust Your Gut
 Trust your gut when choosing a photographer. If you feel comfortable with them and their work, it's more likely that you'll be happy with the end result.
 Choosing the right budget wedding photography package can be a daunting task, but by following these tips, you can find a package that fits your budget and captures your special day. Remember to research, compare, and trust your instincts when making your decision.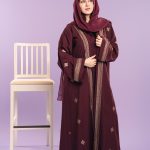 Previous post How to Find The Best Photography Studios in Abu Dhabi